This is information that might be useful for anyone travelling to Buenos Aires for tango. I spent six months there until February 2012. There's a lot going on in the big city, so some of the information might already be outdated, but this post can definitely serve well as a general overview. It is divided into three parts:
Practicalities (this page)
When to go
Best part of the year to go will depend on how much time you have and how much you like heat.
High summer, January and February, is the big tourist season, where the milongas are crowded and it is super hot.
November and December is less crowded, still pretty hot and still lots of tourists.
If you go for a short time you might want to experience the frenzy of the Summer season, and at the same time escape European or US winter.
If you go for a longer time, you might want to include spring or autumn, where there's more room to dance and easier to get to know some local dancers.
I personally did not experience winter in Buenos Aires, but from what I have heard it is a very cold experience since the houses are not very warm.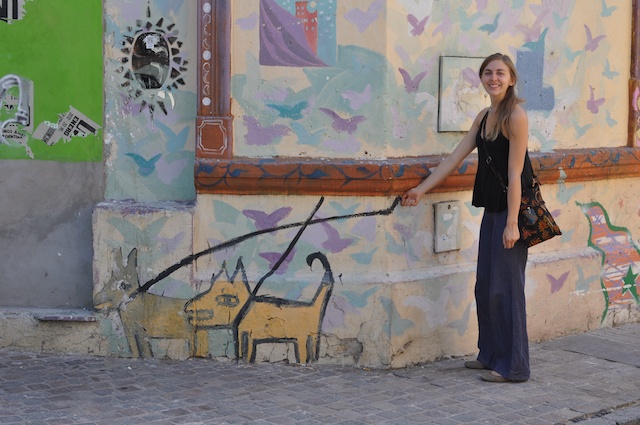 Information, phones
Milongas, practicas and group classes are often announced on Facebook, so join all groups, add all teachers as friends, etc. Even if some places and teachers have websites, they are often not updated for months.
Addresses for milongas, shoe stores, etc. can be found in tango magazines, such as El Tangauta, that you will find at stores and tango schools.
If you don't want to bring your valuable smartphone everywhere, it is rather cheap to buy a phone. Movistar and Personal are big operators. A good option is to ask around and see if another tango tourist is about to leave and could sell you theirs.
For phone calls, try to get access to a landline and don't use a cellphone too much, since your credit gets eaten up fast.
Money
Consider to bring USD in cash, especially for paying your rent. Sometimes only USD is accepted, and by a recent law it is forbidden to exchange ARS (Argentine pesos) into USD within Argentina. In the worst case, you'll need to go to Uruguay for that.
Clarify with your bank how much they will charge when you get money from an ATM. There may be a fee for each transaction both from your bank and from the ATM provider, and your bank may also use a less favorable exchange rate.
Remember that there is both a limit for how much you can take out from an ATM (I could get 1000 ARS from most machines, 2500 from Citibank) as well as a limit from your bank on how much you can spend (and/or get in cash) within a certain number of days.
Not all restaurants take credit cards.
Tipping
In restaurants, the tip is only included at very touristy places or if you are a big group of people. 10% or more is customary, and if you pay by card you are expected to leave the tip in cash.
If you order food or ice cream to be delivered to your home, the delivery guy should have a few pesos.
Don't tip taxi drivers, just round up to the closest peso.
People who helps loading your bag into a taxi or bus will expect a couple of pesos for it (this is sometimes their only pay).
Planning for delays
You can never know for sure that the place you go to will be open. Sometimes you just find a note on the door saying "Sorry, we're closed today" or "Closed for vacation until February 28th", even if you talked to someone the day before. So make sure you don't wait until the last day to go buy those tango shoes.
Waiting is a part of the culture. You will sometimes be waiting 30 min for the bus, although it's usually just 5 min, but you can never know until it arrives. You'll be waiting for 15 min for the waiter to get your bill, for someone to perhaps come and fix something in your apartment at 2pm and they show up at 5pm. Or not at all. Bring a book.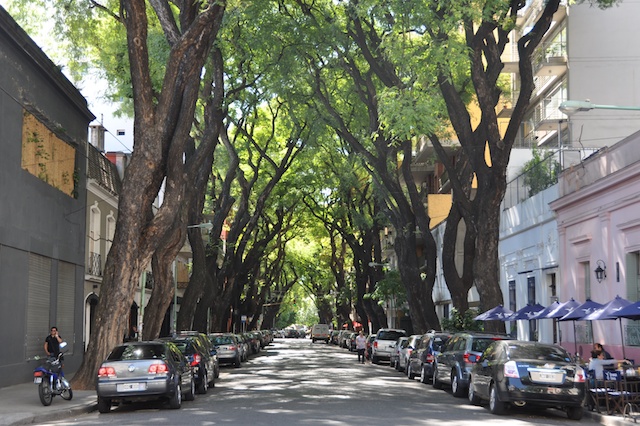 Safety
In Buenos Aires there is social tension, illustrated by a mere 500 meter's distance between the Hilton and one of the villas, or slum areas. So in general you need to take care as a tourist where you go and how you behave.
The Argentines themselves will warn you about just about every part of the city, so it may be hard to get info from them on where not to go. Guidebooks are good for this. So are expats and perhaps other tourists.
There are robberies on the streets (about once a month just among the people I knew), at any time of the day. Some are at gunpoint, although most seem to be unexperienced delinquents trying to wrestle your bag or your camera from you. Nothing ever happened to me, though, although I often walked home or waited at a bus stop late at night. Don't show too much fancy clothes or bags, avoid bringing out your cell-phone in the street, and just bring the amount of cash that you will spend when you go to a milonga.