So, here we are.
Either our authorities already mandated social distancing, or we realised on our own that the best way to protect our friends and families from COVID-19 is to stay home from tango for a while.
We understand that 'flattening the curve' (as explained here) is essential for slowing down the spread of the corona virus. So what can we do, instead of attending marathons, milongas and group classes?
Below are a few suggestions for how to keep the tango flame burning.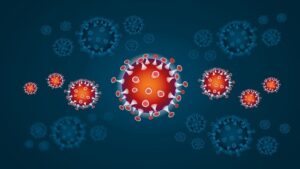 Practice tango
Practice tango at home. Perhaps you've never really practiced much outside of classes? This is your chance to get going. Invite someone you like dancing with who lives close by, and practice together. Some people like a very structured practice with clear goals, such as creating a choreography or fine-tuning the walk, while others simply dance and then find out together what to work on. In the beginning, it might be good that you each bring one specific topic to explore, so that you have some place to start.
Practice solo tango at home. If you have taken technique classes, now is the time to try to recall some of the exercises. Some say that "practice makes perfect", while others prefer the more prudent formulation "practice makes permanent". Whatever you do many times over will become your pattern. So brush up your basics, like working on your balance in slow ochos and giros. Spend some time on each exercise so that you get a sense of quality and control.
Take a private lesson. Private instruction is a lot safer than group classes at the moment, and your teacher might need some income right now.
Take care of your body
Cross-train and condition your body. Tango is nicer when your body is in shape, and this is your chance to give it what tango dancing cannot. Do squats. Do yoga. Do chin-ups.
Take long walks. If you are used to dancing a few times a week, that's a lot of steps that Netflix won't replace. We might not always realise that we do get some physical exercise from tango. Spend an equal amount of time walking instead, and you'll keep your condition.
Study anatomy and explore your body. Your body awareness may develop faster if you learn about the body and try different exploration techniques. Look up Eric Franklin and try some of his exercises. Or just explore the range of movement in your different joints. Put a hand on some of your muscles and feel what happens in different movements. Stand on one leg and try to perceive how the weight keeps redistributing itself under your foot.
Show your feet some love. Taking a short break from tango could give your feet some well needed recovery. With some additional massage, baths and care, your feet will be restored and ready for tango once the corona spread is under control.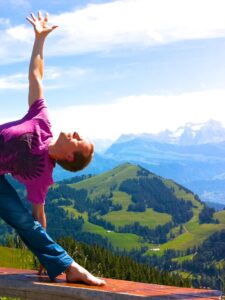 Interact socially
Send a message to a tango friend. Let your tango friends know that they exist even when you cannot meet in the milonga. Perhaps you'll even reconnect with some of the tango friends you haven't seen months or years? Remember to check in on tango friends who are in risk groups as well.
Write about tango, share and discuss. Now could be the time to reflect on any aspect of your tango experience. Putting contemplations down on paper can help to clarify your trains of thought. Even better: share them with friends and ask for feedback. What can we learn from each other?
Learn music
Learn about tango music. When was the last time you tried to guess the orchestra of a tango recording? What do you know about the golden age of tango? What unusual instruments can we hear in some tango recordings? What is so special about Biagi's piano solos? How is Alberto Podestá's singing different from Armando Moreno's?
Learn about music in general. Listen to some classical music and pretend to be the conductor of the orchestra. Name the different instruments in a recording. Do music exercises, like clapping different rhythms or singing intervals. Dust off that old guitar you never learned how to play, and try to sing and play a simple song, like "Yellow submarine".

Clean and clean out
Repair and condition your tango gear. Have you lost a button or ripped up a seam? Repair your tango clothes. Shine your shoes. Iron all of your tango shirts now, rather than waiting until just before they are to be used again.
Clean out your tango closet. Go through all of your tango outfits, tango shoes and folklore pañuelos, and clean out what you will no longer use. Sell or give away whatever doesn't spark joy anymore.
Get your tango music collection in order. Do you still own CDs but no CD player? Time to let them go, or possibly to find a way of transferring them to your laptop before that. Give them away, or throw them away. If you have mp3s on your computer, delete any duplicates by going through one orchestra at the time, ordering songs alphabetically and then only keeping the version you like best of each recording. Organise your playlists.
Get your tango photos in order. Go through photos you have taken at tango events or photos you have saved from Facebook. Keep only the ones you really like, maybe just 2-3 photos per event and delete all the rest.
Stay safe,  and see you on the dance floor later on!
Un abrazo,
Per